SEBUM CLEAN – Cleansing foam for Oily Skin
4 in stock (can be backordered)
Cleans and removes traces of makeup. Normalizes the secretion. Leaves skin soft, luminous and hydrated. It can also be used as a shaving foam !!
Mode of use: Recommended for all types of skins especially grease. Apply a sufficient amount daily, spread and massage gently with circular movements. Repeat the operation and remove by washing with water or cotton swabs
Multibenefit, cleanses with sebum regulating action
Recommended especially for cleaning the beard and mustache!!
Mineral Oil Free, non occlusive
Active ingredients: Marigold (Calendula officinalis) and Rosemary (Rosmarinus officinalis) vegetable extracts. Tea tree Oil
Presentation 5.66 fl. oz. / 170 ml
¿What benefits does it offer?
Pleasant texture foam is ideal for greasy skin hygiene, cleans and removes traces of makeup. Its exclusive formula helps to normalize sebaceous secretion by restoring the proper balance of the flora of the skin surface thanks to its content in Tee tree oil and rosemary extract. It has pH 5.50 ideal for daily cleaning instead of soap (usually alkaline). Leaves the foot soft, luminous and hydrated. Its exclusive ecological dosing container does not use chemical propellants.
Mode of use
Recommended for all types of skins especially grease. Apply a sufficient amount daily, spread and massage gently with circular movements. Repeat the operation and remove by washing with water or cotton swabs
Active ingredients: Marigold (Calendula officinalis) and Rosemary (Rosmarinus officinalis) vegetable extracts. Tea tree Oil
Specification:
SEBUM CLEAN – Cleansing foam for Oily Skin
| | |
| --- | --- |
| Weight | 230 g |
| Dimensions | 5 × 5 × 17.5 cm |
You may also like…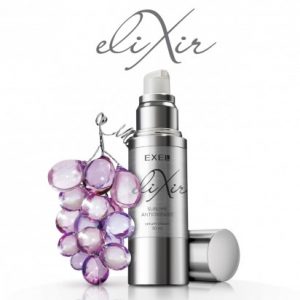 SEBUM CLEAN – Cleansing foam for Oily Skin
4 in stock (can be backordered)