ELIXIR SUBLIME ANTIOXIDANT Serum Cream
Anti-age biostimulant of cell longevity, delays the signs of skin aging and has an enhanced antioxidant effect. Paradise is enclosed in a drop: a sacred elixir makes your skin eternity. Thousands of anti-aging molecules. A new skin!!
Mode of use: All skin types. Mature skins, Skins exposed to radical action. Young skins for its preventive action. Apply and smoothly rub until its total absorption. Recommended: two daily applications.
Multibenefit, strong antioxidant and cell longevity biostimulant
First cosmetic product with Resveratrol in liposomal complex
Exclusive combination with Troxerutin
Serum cream velvety texture
Enhanced antioxidant effect
Decrease wrinkles and fine lines
Increase in the luminosity and vigor of the skin
Increased rejuvenated skin appearance
Mineral Oil and Paraben Free
Presentation: 1.01 fl. Oz / 30ml
¿What benefits does it offer?
Over time, our skin accumulates the damage caused by free radicals, causing damage such as loss of luminosity, vigor and increased expression lines.
Elixir Serum inspired by the vines of the Andes Mountains of fertile lands and unique climatic conditions, combined with new technologies, the Elixir Serum Sublime Antioxidant with LIPMALBEX was born.
LIPMALBEX is a new liposomal complex unique to Exel, consisting of Resveratrol, Troxerutin, Vitamin C and Vitamin E.
RESVERATROL, helps protect cell integrity with ultra-antioxidant action. It has an antioxidant capacity 17 times greater than the assets known in the market. Recent studies indicate its action in the stimulation of proteins involved in the stability of DNA and its regulation of the life cycle, increasing longevity and cellular health.
TROXERUTINE helps to activate circulation, favoring a better supply of oxygen and nutrients to skin cells.
Vitamin E protects and repairs the skin and is deeply moisturizing.
Vitamin C is a powerful antioxidant that in turn reduces photo aging.
Active ingredients: Liposomes of Resveratrol, Troxerutin, Vitamin C and E.
Specification:
ELIXIR SUBLIME ANTIOXIDANT Serum Cream
| | |
| --- | --- |
| Weight | 100 g |
| Dimensions | 4.5 × 4.5 × 13 cm |
You may also like…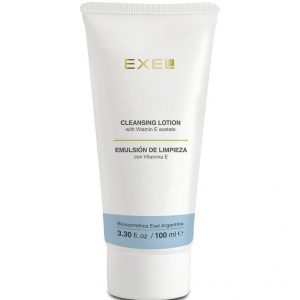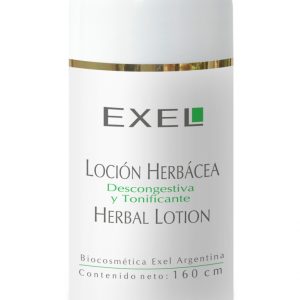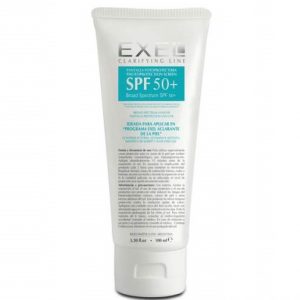 ELIXIR SUBLIME ANTIOXIDANT Serum Cream
SKU:

7798114894082
Code: 909
Categories: Hydration, Antiages, Nutrition and Antioxidant, Revitalizing - Oxygenating
For skins:
Aged skin
,
All skin types
,
Mature skin
,
Skins with signs of flaccidity
,
Young for its preventive and antioxidant action
Effect:
Antiage
,
Antioxidant
,
Biostimulant
,
Brightness
,
Cellular longevity
,
Cellular repairman
,
Moisturizing