RITUAL FROM SATURDAY TO NIGHT
SATURDAY NIGHT 💃🕺
Clean. Tonify. It will erase the fatigue in your eyes with the eye contour. Make your skin a Silk with night cream … and READY TO GO! 😍
Clean the face with the Cleaning Emulsion.
Toning the skin with the HERBACEOUS Decongestive and Toning Lotion with HAMAMELIS that cleans the skin with an antibacterial effect (without therapeutic action).
Revitalize the Eye Contour with the Eye Contour Cream Gel – LINEA SEDA that reaffirms, gives silkiness and turgor. Moisturizes, nourishes and helps minimize the appearance of dark circles and fine lines of the eye area.
To reaffirm the whole face with the Night Cream – LINEA SEDA that moisturizes and nourishes, softens, conditions and renews the appearance of the skin. Helps eliminate fine wrinkles formed by lack of hydration and nutrition.
STEP 1: CLEANING EMULSION WITH VITAMIN E
Cleans, moisturizes, gives softness and possesses antioxidant action. Contains vitamin E. It is ideal for removing makeup and environmental pollution residues. Makeup remover all over the face, including eyelids and lips. Hypoallergenic and mineral oil free. Mode of use: Recommended product for mixed, normal and dry skin, place with a piece of cotton making movements of drag all over the face, neck and neckline. Then rinse and tone. It is recommended in the morning and at night.
Active ingredients: contains Vitamin E and mild Polysorbate (mild non-ionic surfactant). Presentation: 3.3 oz./100 ml.
STEP 2: HERBACEOUS LOTION Decongestant and Toning with HAMAMELIS
Decongestive and toning lotion. Sanitizes the skin with an antibacterial effect (without therapeutic action). It gives softness and refreshes. Emollient Mode of use: Product for all skin types. A good layer on the skin clean and well dry, gently massage in circular movements, let act a few seconds and rinse well.
Active ingredients: it contains Extracts of Hamamelis, Chamomile, Aloe Vera and Malva. Presentation: 8.33 fl. oz. / 250 ml w / val.
STEP 3: EYE CONTOUR GEL CREAM
Gel Cream of pleasant and smooth texture, moisturizes and nourishes helping to minimize the appearance of dark circles and fine lines of the eye area. It contains protein hydrolyzate of silk cocoons that revitalizes, reaffirms and gives silkiness and turgor. Plant extracts contribute to improving the aesthetic appearance of dark circles and eyelid bags, providing a more radiant and youthful image. It contains Vitamin E Liposomes of great free anti-radical power. Lifting effect, Sunscreen and Mineral Oil Free. Mode of use: Recommended for people with marked dark circles and palpebral bags, skins with a tendency to wrinkle, rough. Mature skin and stressed skin. Apply to the ocular bone massaging gently with delicate circular rubbing until it is completely absorbed.
Active ingredients: contains Amino Acids from the silk cocoon (Sericin and Fibroin), Witch Hazel Extracts, Mallow, Calendula, Chamomile and Aloe Vera, Almond and Jojoba Oils, Soy Phospholipids, Shea Butter, Bisabolol, Vitamin E, Beta-Carotene, Silanol (in nanomes and liposomes). Sunscreen: Octylmethoxycinnamate. Presentation: 1 oz./30 ml
STEP 4: SILK NIGHT CREAM
Of pleasant and silky texture, it reaffirms, moisturizes and nourishes deeply during the night's rest. It contains protein hydrolyzate of silk cocoons that softens, conditions and renews the appearance of the skin giving a more radiant and youthful appearance. Helps eliminate fine wrinkles formed by lack of hydration and nutrition. Lifting effect and Mineral Oil Free  Mode of use: Recommended for skins with a tendency to form wrinkles, rough, flaccid or dehydrated. Apply to clean skin massaging gently with delicate circular rubbing until completely absorbed.
Active ingredients: contains Amino Acids of the silk cocoon (Sericin and Fibroin), Octocrylene, Almond and Jojoba Oils, Calendula Extracts, Malva and Ginkgo biloba, Silicones, Vegetable Glycerin, Shea Butter, Plant DNA, Bisabolol, Allantoin, Nicotinamide , Vitamin E and hyaluronic acid. Presentation: 1.7 fl. Oz. / 50ml
Specification:
RITUAL FROM SATURDAY TO NIGHT
| | |
| --- | --- |
| Weight | 950 g |
| Dimensions | 27 × 7 × 16 cm |
You may also like…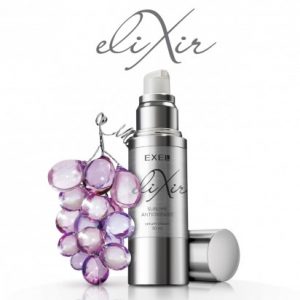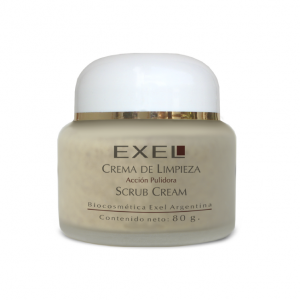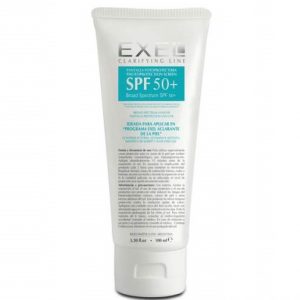 RITUAL FROM SATURDAY TO NIGHT
Code: 453-482-611-612
Category: Kits - Minisets - Rituals
For skins:
Aged skin
,
Mature skin
,
With marked dark circles and palpebral bags
,
With wrinkles and expression lines
,
Young for its preventive and antioxidant action
Effect:
Antiage
,
Attenuates skin redness
,
Cellular regenerative
,
Cleaner
,
Decongestant
,
Lifting Effect
,
Moisturizing
,
Nutritious
,
Refreshing
,
Softener
,
Toning