EXEL PROMOTER Combo Spray plus Foam
Looking for longer, thicker eyelashes and eyebrows? You must meet your perfect allies! 
PROMOTER, Spray and Foam, the duo that your gaze needs to impact! 
1️⃣ Micellar Foam Promoter ➡️ Daily cleaning of eyelids, eyebrows and eyelashes.
2️⃣ Promoter Spray ➡️ Growth stimulator and eyebrow and eyelash enhancer. An assured impact look!
Do you have eyelash extensions? PROMOTER Liposomes in Spray and Micellar Cleaning Foam are the ideal complement to keep them clean and strong.
Dermatologically Tested.
Product NOT tested on animals.
#eyelashes #eyebrows #eyes #look #eyeextensions
✨ Did you already try them?
¿What benefits does it offer?
PROMOTER Spray Liposomes
It stimulates the natural growth of eyelashes and eyebrows. Strengthens and helps to reduce the fall, achieving lashes and eyebrows longer and busier. Combats free radicals thanks to its antioxidant action. It has moisturizing and lubricating action of the eyelids and the area around the eyes. Refreshes and helps prevent dryness and the appearance of fine wrinkles.
How to use: Hold the container approximately 15 to 20 cm away from the eyes and with the eyelids tightly closed spray the spray directly on its surface. Keep the eyelids closed for about 5 seconds and open them. It is recommended to use it 2 to 3 times per day. Spray, easy and quick application anytime and anywhere
PROMOTER MICELLAR CLEANSING FOAM
✔️ Gives softness  pleasant sensory effect. Added with Liposomes encapsulating anti-irritant actives, extracts of Green Tea and Witch Hazel.
✔️️ Oil-free composition, leaves no residue and does not irritate
Active ingredients: contains Bisabolol, Niacinamide (Vitamin B3), Panthenol (Pro-Vitamin B5), Beta-Glucan and Vitamin E.
How to use: To clean eyelashes and eyebrows: Apply the cleaning foam on the closed eyelid and the eyelashes. Spread over the area to be sanitized with the help of a small brush, with gentle movements, following the growth of the eyelashes and eyebrows. Rinse with water and dry with a cloth, without rubbing. Gently comb through lash brush. As a make-up remover: Apply sufficient amount on a cotton pad and gently pass over the area to be cleaned.
PROMOTER Spray and Micellar Cleaning Foam are the ideal complement to achieve stronger, longer, and thicker eyelashes and eyebrows. Micellar Foam sanitizes the periocular area while PROMOTER Spray releases millions of micro-particles known as liposomes, which nourish the eyelashes and eyebrows from the roots. Dermatologically Tested Products. Products NOT tested on animals.
#promoter #micellarfoam #spray #exel #eyelashes #eyebrows
Specification:
EXEL PROMOTER Combo Spray plus Foam
| | |
| --- | --- |
| Weight | 140 g |
| Dimensions | 16 × 10 × 5 cm |
You may also like…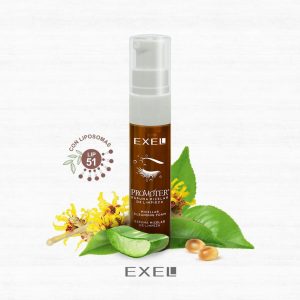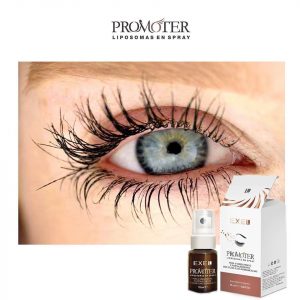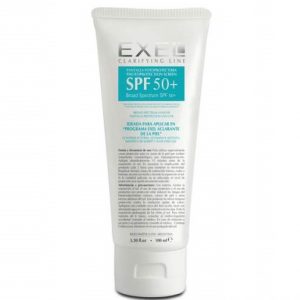 EXEL PROMOTER Combo Spray plus Foam