SILK NIGHT CREAM – Silk Line
5 in stock (can be backordered)
Premium night cream with firming, moisturizing and nourishing properties. It will revitalize your facial skin while you sleep. With Hydrolyzed Proteins from Silk Cocoons that help renew the epidermis and diminish fine lines and wrinkles.
Mode of use: Recommended for skins with a tendency to form wrinkles, rough, flaccid or dehydrated. Apply to clean skin massaging gently with delicate circular rubbing until completely absorbed.
Multibenefit, regenerating and moisturizing
Lifting effect
Mineral Oil Free
Presentation: 1.7 fl. Oz. / 50ml
¿What benefits does it offer?
Silk Cocoon is a fantastic natural skin care ingredient, recognized for its many properties. It is, at the same time, a nutrient, a wrinkle filler and a rejuvenating agent. This silky-textured cream by Exel is very rich in Hydrolyzed Proteins from Silkworm Cocoons. And this high-end main ingredient gets boosted and complemented by a combination of components only present in premium skin care products. Among these complementary ingredients there are Peptides, also obtained from Silk Cocoon, Octocrylene, Sweet Almond and Jojoba oils, Calendula, Mauve and Ginko Biloba extracts, Vegetable DNA, Allantoin, Vitamin E and Hyaluronic Acid. This unique mix of components makes of this night cream one of the most complete, rich and effective products of its kind. Used night after night, Exel Silk Night cream will contribute to visibly diminish fine wrinkles and expression lines. Simultaneously, the firming ingredients in it will help skin tissues tighten and fight flaccidity produced by aging. And specific moisturizers within the cream will take advantage from night rest to drive vital purified water to skin cells on all layers.
Active ingredients: Amino acids of the silk cocoon (Sericin and Fibroin), Octocrylene, Almond and Jojoba oils, Calendula extracts, Malva and Ginkgo biloba, Silicones, Vegetable glycerin, Shea butter, Plant DNA, Bisabolol, Allantoin, Nicotinamide, Vitamin E and hyaluronic acid.
Specification:
SILK NIGHT CREAM – Silk Line
| | |
| --- | --- |
| Weight | 180 g |
| Dimensions | 7.5 × 7.5 × 7 cm |
You may also like…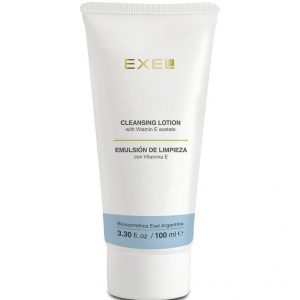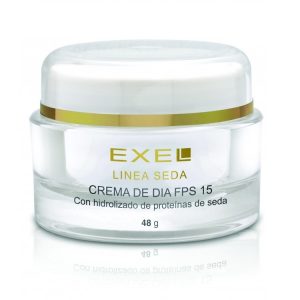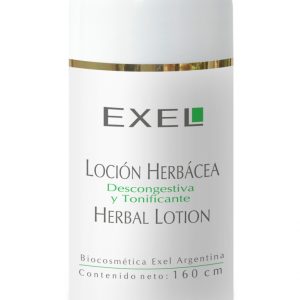 SILK NIGHT CREAM – Silk Line
5 in stock (can be backordered)