Exel Ritual to fight Acné!!
Skin with ACNE? The EXEL ritual to fight it!
Clean the skin with Soapy Cream. Apply with circular movements on the face skin. Remove the product with water. ✅

Tone with Lotion with Aloe Vera. Brumize all over the face. ✅

Correct the acne with the Cream for the care of the Acneic Skin. ✅
Fast and easy. Ideal for men and women with this problem. We always recommend consulting with a professional beforehand.
STEP 1: SOAPY CREAM – Aesthetic care of Skin with excess secretion
Cleanses without irritating and/or altering the skin pH, controlling oil in excess and acne development. Effectiveness from the first applications. Tea Tree Oil Stabilized, Mineral Oil Free. Mode of use: Soapy Cream (PH non-alkaline) Apply a sufficient amount and massage with gentle circular movements with the fingertips, sponge or soft bristle brush. Remove abundant water or swabs of cotton. Active ingredients: contains Tea Tree Oil, soft, Benzalkonium chloride, Sulphur Presentation: 3.3 oz./100 ml.
STEP 2: HERBAL PURIFYING AND TONING LOTION WITH ALOE VERA
Contains vegetable extracts which help refresh and tone while moisturizing with a soothing effect. Restores skin´s pH level and improves its permeability for a better absorption of active ingredients. Extracts of Aloe vera, toning and decongestant vegetables. Cooling effect!! Mineral Oil Free Mode of use: Recommended for oily skin and all types. Apply daily after cleaning with a cotton compress and let dry the face.
Active ingredients: Aloe (Aloe barbadensis), Witch Hazel (Hamamelis virginiana), Chamomille (Matricaria recutita) and Mallow (Malva sylvestrys) vegetable extracts. Presentation: 8.33 fl. oz. / 250 ml w/val.
STEP 3:  CREAM for skin care with Acne
Helps control acne development with an antiseptic sebum regulating action. Its slightly tainted colour homogenizes fading and covering skin flaws. Light coloration that helps to mask imperfections. Effectiveness from the first uses. Stable Tea Tree Oil. Mineral Oil Free, non occlusive. Mode for use: Recommended for oily skins and Acne prone skins. In the morning and after hygiene of the area, apply the cream on pimples and comedones (in case of being few or isolated) or on the whole area if there are many or very widespread. Do not withdraw.
Active ingredients: Tea Tree Oil, Panthenol and Physical sunscreen Presentation: 2 fl. Oz. / 60 ml
Specification:
Exel Ritual to fight Acné!!
You may also like…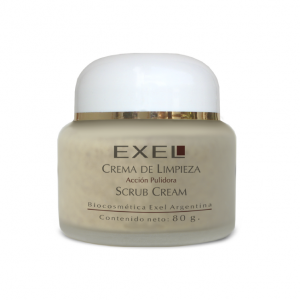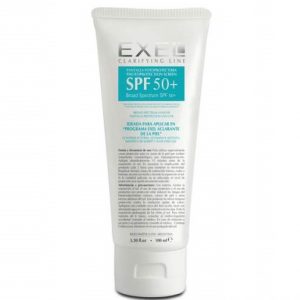 Exel Ritual to fight Acné!!
Code: 451-480-530
Categories: Acne Prone Skin, Kits - Minisets - Rituals
For skins:
Oily skin
,
With acne
Effect:
Cleaner
,
Controls the excess of sebaceous secretion
,
Hygienic
,
Maintains sebaceous balance
,
Moisturizing
,
Normalizes the sebaceous function
,
Refreshing
,
Seborregulator
,
Soft color that simulates imperfections
,
Soothing
,
Toning