AFTER SUN. 🏝️🏖️🏜️ Ritual EXEL! After a beautiful day at the beach or outdoors we recommend this wonderful ritual to RECOVER, CALM and HYDRATE that skin so exposed.
Cleaning to remove particles, pollution, makeup with cleaning emulsion with vitamin E.

Toning and leveling the pH of the skin with the Herbal Lotion

Calm and hydration for your tired eyes to make strength through sunlight with the contour gel of Eyes with vitamin spheres.

Aloe Vera on your skin. Hydration and recovery from the first application with the moisturizer.
STEP 1: CLEANING LOTION with Vitamin E
Cleans, moisturizes, gives softness and possesses antioxidant action. Contains vitamin E. Hypoallergenic, it is ideal for removing makeup and environmental pollution from the entire face, including eyelids and lips. Mineral Oil Free. Mode of use: Recommended product for mixed, normal and dry skin, place with a piece of cotton making movements of drag all over the face, neck and neckline. Then rinse and tone. It is recommended in the morning and at night. Active ingredients: contains Vitamin E and mild Polysorbate (mild non-ionic surfactant). Presentation: 3.3 oz./100 ml.
STEP 2: HERBAL PURIFYING AND TONING LOTION WITH ALOE VERA
Contains vegetable extracts which help refresh and tone while moisturizing with a soothing effect. Restores skin´s pH level and improves its permeability for a better absorption of active ingredients. Extracts of Aloe vera, toning and decongestant vegetables. Cooling effect!! Mineral Oil Free Mode of use: Recommended for oily skin and all types. Apply daily after cleaning with a cotton compress and let dry the face.
Active ingredients: Aloe (Aloe barbadensis), Witch Hazel (Hamamelis virginiana), Chamomille (Matricaria recutita) and Mallow (Malva sylvestrys) vegetable extracts. Presentation: 8.33 fl. oz. / 250 ml w/val.
STEP 3:  EYE CONTOUR GEL WITH MICROESPHERES OF VITAMINS AND GEL OF ALOE VERA
Gel of pleasant texture, refreshing and high moisturizing power. Ideal for the skin of the area around the eyes. Helps to reduce the formation of folds and palpebral bags. Illuminating and restoring, with an intense moisturizing action around the eyes.Mineral Oil Free, non occlusive. Mode for use:For all skin types. Helps to reduce the formation of folds and palpebral bags. Apply to the area to be treated until completely absorbed.
Active ingredients: Gel of Aloe (Aloe vera), Malva (Malva sylvestris) and Hamamelis (Hamamelis virginiana), Microspheres of Vitamins A and E, Chlorophyllin. Presentation: 1 fl. oz. / 30 ml
STEP 4:  MOISTURIZING CREAM with Aloe Vera Gel and Vitamin E
It helps to prevent and correct states of skin dehydration and premature aging of the skin. Regenerative and cellular revitalizing action. It is also great as a body moisturizer. Used daily, this cream will help your skin recover a radiant appearance. Vitamins and vegetable extracts conveyed in liposomes; enhanced effectiveness. Mineral Oil Free. Mode for use: Recommended for normal, dry or dehydrated skin. Apply to clean skin massaging gently with delicate circular rubbing until completely absorbed.
Active ingredients: Aloe (Aloe vera) Gel, Witch Hazel (Hamamelis virginiana) and Gingko (Gingko biloba) vegetable extracts, Vitamin E and Soya phospholipids. Presentation: 2.82 fl. Oz / 80 ml
You may also like…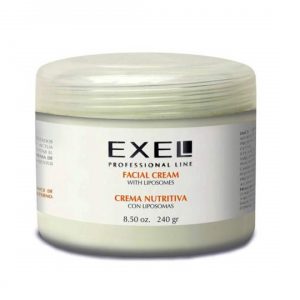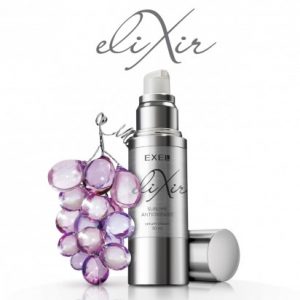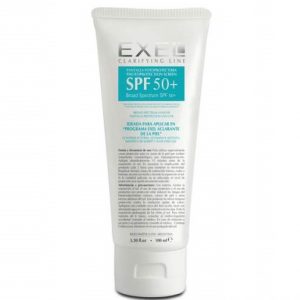 Code: 453-480-894-201
Categories: Hydration, Antiages, Nutrition and Antioxidant, Kits - Minisets - Rituals
For skins:
Dehydrated
,
Exposed and rough skin
,
Exposed to solar radiation and light
Effect:
Brightness
,
Cellular regenerative
,
Decongestant
,
Emollient
,
Hygienic
,
Makeup remover
,
Moisturizing
,
Refreshing
,
Restorer
,
Soothing
,
Toning